ASCK from Paul Manning-Hunter on Vimeo.
Alberta Slalom Canoe Kayak (ASCK) Mission
ASCK supports, develops, and promotes the sport of whitewater slalom canoe/kayak in Alberta consistent with the national Long Term Paddler Development Program
Alberta Slalom Canoe Kayak (ASCK) Vision
The Alberta Slalom Canoe Kayak supports the development of high performance whitewater slalom canoe/kayak athletes within Alberta.
Alberta is recognized nationally & internationally as a center of excellence producing world class athletes in whitewater slalom canoe/kayak.
ASCK, through the governance of the Alberta Whitewater Association, is a resource to a network of viable and sustainable provincial paddling clubs.
Alberta Slalom Canoe Kayak (ASCK)  Values
Development of long term athletes and life-long paddlers
Ethical and respectful environment that extends into the community
Sportsman like conduct and teamwork
Open, honest, timely, and transparent communication
Athlete, coach, staff, and volunteer development
Parental engagement and support
An accessible, healthy, safe, and fun paddling environment
Operation of facilities in a environmentally responsible manner
History of Slalom in Alberta - Please let us know if you have other results that we can add to this spreadsheet!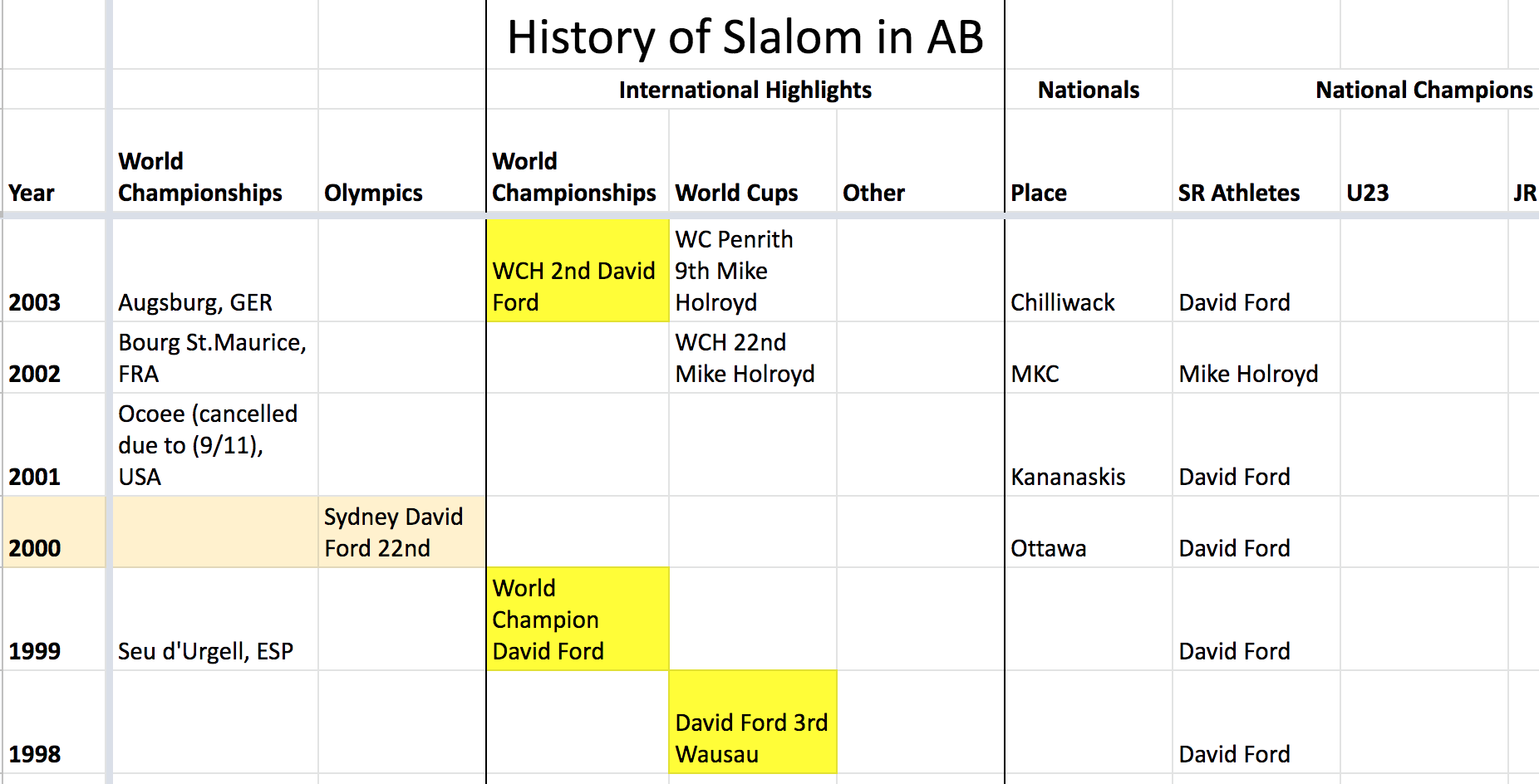 Supporters:

Community Initiatives Program - ASCK Van - Kids Can Kayak project - ASCK Trailer
Community Facility Enhancement Program - Harvie Passage Slalom Course