Welcome to the Endless Summer of 2022, hosted in collaboration by Alberta Whitewater Association Alberta Playboaters League Alberta Slalom with support from Aquabatics Calgary & Kootenay Paddleboards
Share this poster with all your friends to help promote our events all Summer long with competitions in:
Slalom | Freestyle | Extreme Slalom | SUP
Points will be awarded throughout the season with current scores available on www.albertawhitewater.ca. Final overall rankings in FS / SL / XSL / SUP announced with a prize giving at the Harvie Passage Fall Classic this September.
Don't miss out!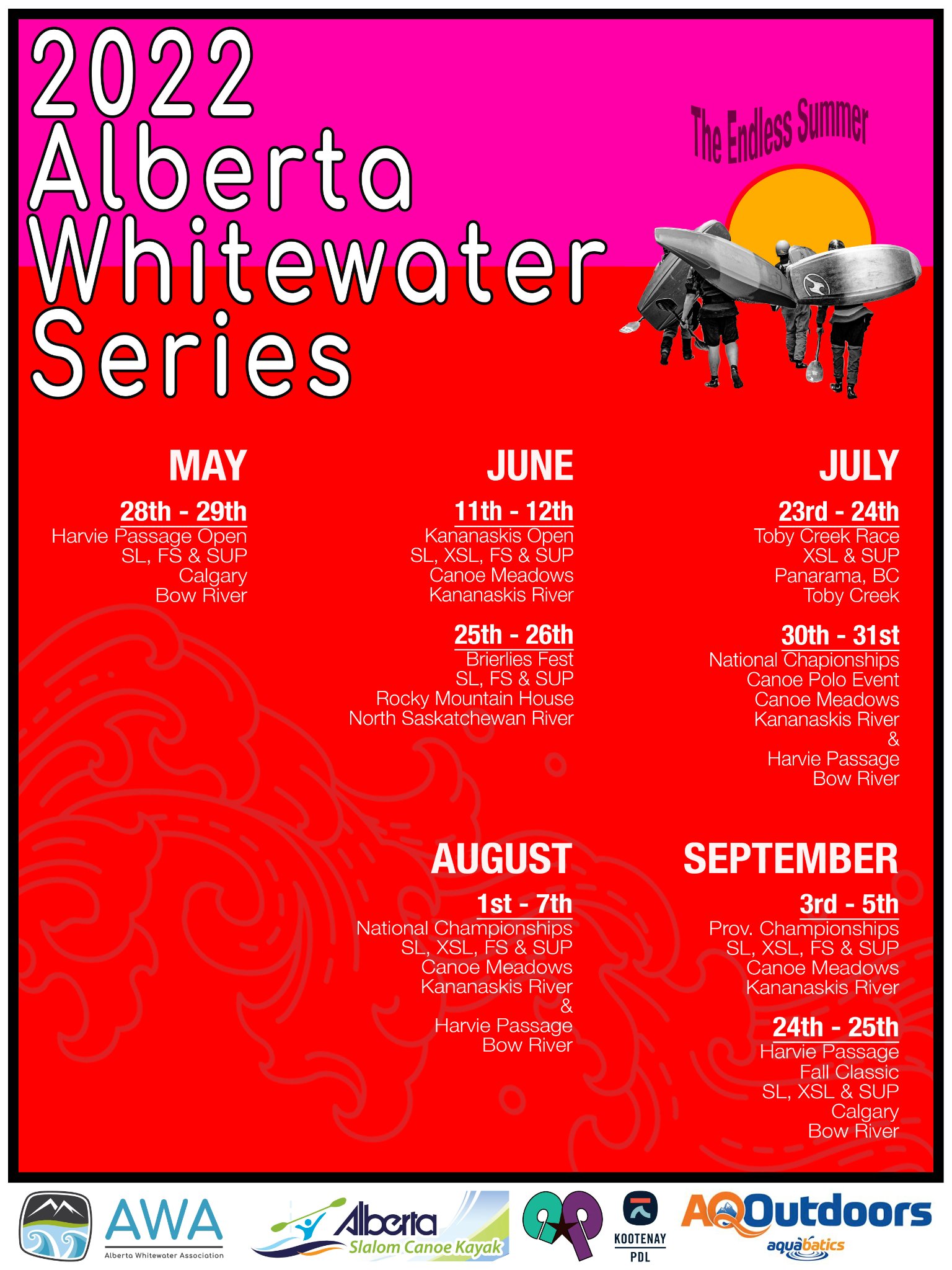 Paragraphs
2022 Harvie Passage Open
---
Stage 1 of the 2022 Alberta Whitewater Series is open.
Harvie Passage Open | May 28th - 29th
Competitions with a Festival vibe. All welcome. Slalom, Freestyle, SUP.
Registration closes 11:59pm May 26th.
Schedule & Registration: https://paddlingraces.com/event/harvie-passage-open-2022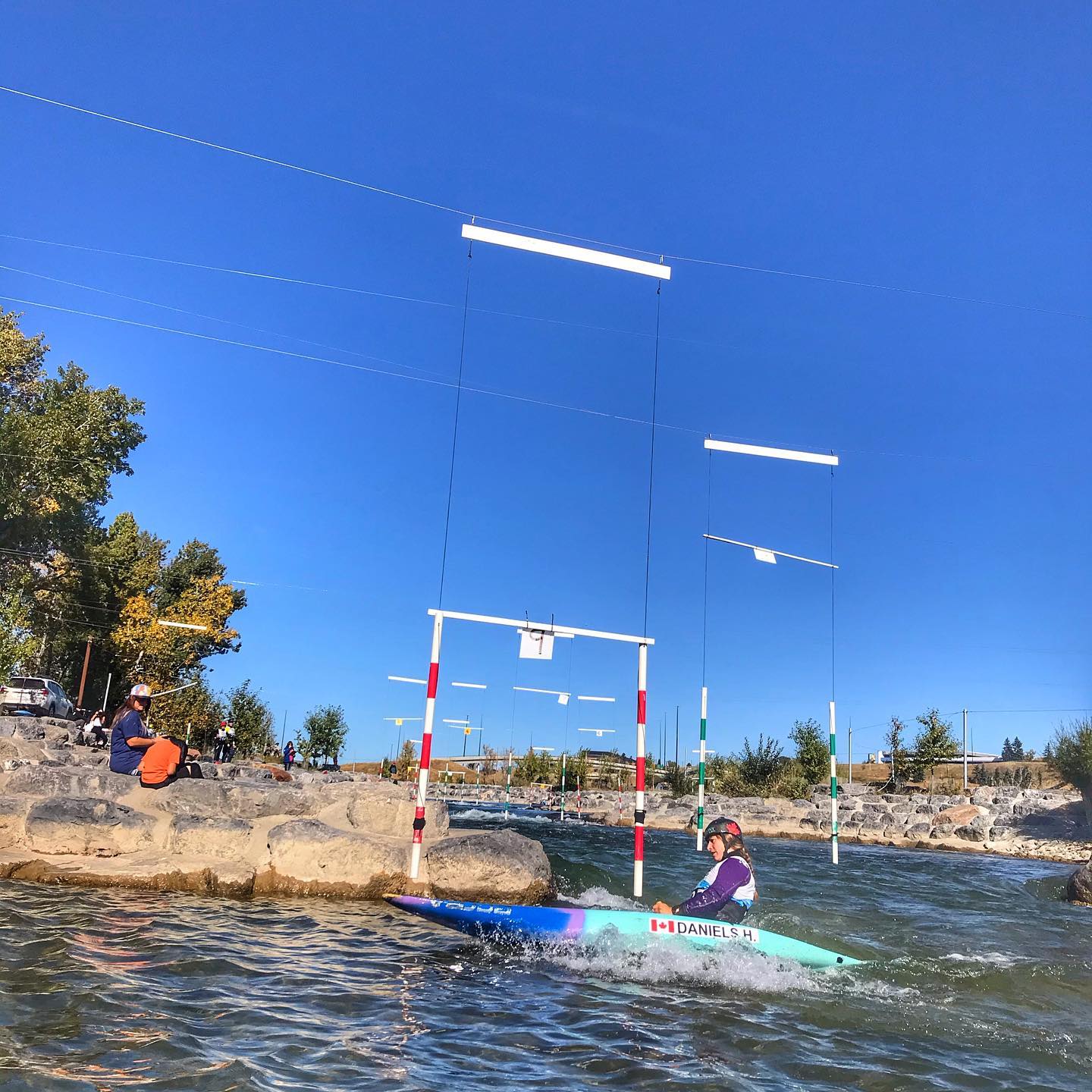 ---
Announcement: New Head Coach!
Alberta Slalom, after assessing and interviewing potential
applicants, is pleased to announce the appointment of Liam Smedley to the
position of High Performance Head Coach. Liam has experienced the full
spectrum of paddling, from canoeing and river running through high performance
C1 racing. Throughout his athletic career he has provided coaching support on
an occasional basis for the Ottawa River Runners and Whitewater Ontario for
age groups 10-18. This included planning and facilitating whitewater slalom
training sessions outdoors and in pool settings, entry level slalom instruction, as
well as recreational whitewater kayaking instruction. He has supported and
instructed at whitewater kayak summer camps, which included supporting river trip leaders and accommodating groups with diverse skill levels.
Along with Liam's personal C1 National and International achievements, he has
also competed in freestyle and creek racing. He has experience in annual
training plans, physical strength programming and sport specific technical
training for Canoe Slalom. He brings a positive attitude, creative problem solving
and a goal to foster a training environment of support, teamwork and empathy to all paddlers who want to improve their skills. He understands the challenges of high performance training and educational goals and the strategies for time management and planning to achieve both.
Liam's education includes a Bachelor of Engineering in Architectural Conservation & Sustainability
with Certifications in Gender Equity Training, Safe Sport Training and
Activity Leaders Program. He currently is the secretary on the Board of Directors
of AthletesCAN.