KAYAK WAVE RESEARCH REPORT
The AWA has been working on developing facilities for whitewater paddling since 1984 when they undertook the first development of a whitewater slalom course at Canoe Meadows on the Kananaskis River. As a dam released river, we get consistent flow rates throughout the year, with the timing dependant on run-off, and electricity production variables. In partnership with the Lower Kananaskis River Users Association, Alberta River Surfing Association, Alberta Parks, Alberta Environment and Kananaskis Improvement District this recreation and sport facility has been a great success. Lafarge Canada has been the single biggest non-governmental contributor to this facility. The rock that creates this World Class facility has all been donated over the years and we are extremely appreciative of their generosity! The wave features have been used for multiple National Freestyle and Surf events; and the Slalom race course has been used for numerous National and International races since 1988. Bow Valley Kayak Club and Alberta Slalom Canoe Kayak have storage on-site to aid in programming and events.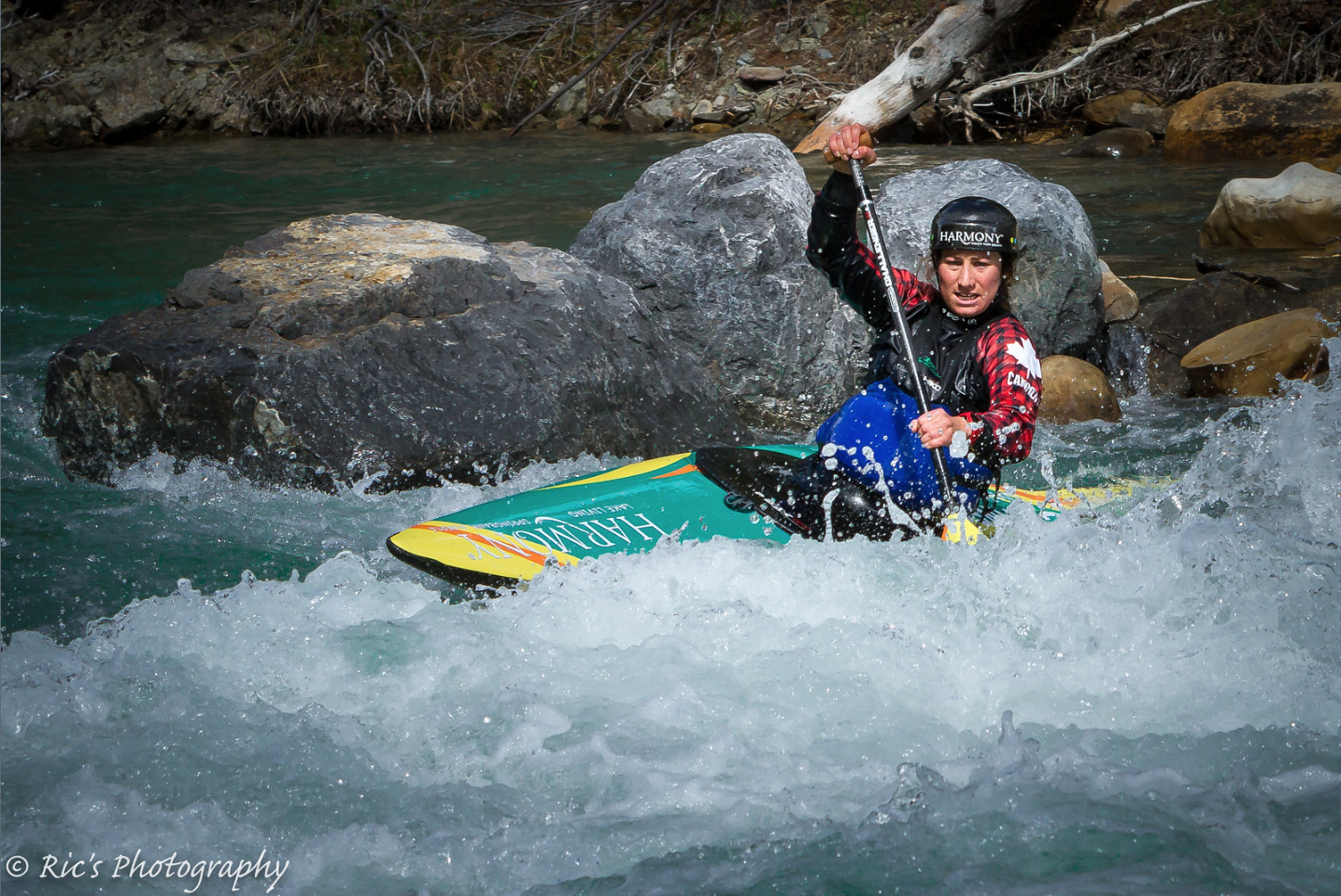 Ongoing Project Considerations 2020-2023
- What will be done? -
Adjustable Wave at the race course put-in - 8-12m wide wave with 1.5-1.7m wave face
Overall River Maintenance/Improvements - Tweaks to Santa, Point Break, Green Tongue, Race Course, etc.
Here is a MAP with the locations that need to be more robust, or repaired due to spring high flows events 
Raft Put-in - improved eddy and ramp in above Widowmaker (funded by raft companies)
Timeline:
Winter 2021 - Surf Wave modelling with U of Ottawa and Surf Anywhere [completed]
March 2021 - An aquatic environmental study was completed by LKRUA [completed]
Spring 2021 - Kayak Wave modelling with U of Ottawa and Surf Anywhere [completed]
Donate Now matched Fundraiser December 16, 2021 - Jan 15, 2022
Winter 2021 - Grant Status & AWA fundraising [ongoing]
2022 - Detailed engineering, regulatory approvals, adjustable feature construction (off-site)
Spring 2023 - Maintenance and feature rebuild
Alberta Whitewater Association and Alberta River Surfing Association continue to work closely together and with other LKRUA and Parks partners on this project.
The last full rebuilds were done by AWA in 2013/'14/'15 to repair flood damage from the 2013 flood. Since 2015 the Kananaskis has seen peak flows of 40-60cms every year, where typically that only happened every 5-10years. That has led to much rock and gravel movement and it is time for another maintenance project.
At the same time River Surfing has grown in popularity and Freestyle Kayaking has seen a resurgence. What is needed now is another excellent feature where surf and freestyle can thrive. Extensive consultation, including public surveys, has been ongoing and we've heard that people want an approachable, high-quality wave. AWA and ARSA have a project team working on researching, modelling and developing the next maintenance and specific wave plan. AWA spent $10,000, and was engaged daily, in a large modelling project carried out with Surf Anywhere, the University of Ottawa and MITACS in the Spring of 2021. This built upon a year of modelling by Alberta River Surfing Association. The goal was to create the perfect kayak wave for freestyle. READ THE WAVE MODELLING REPORT HERE!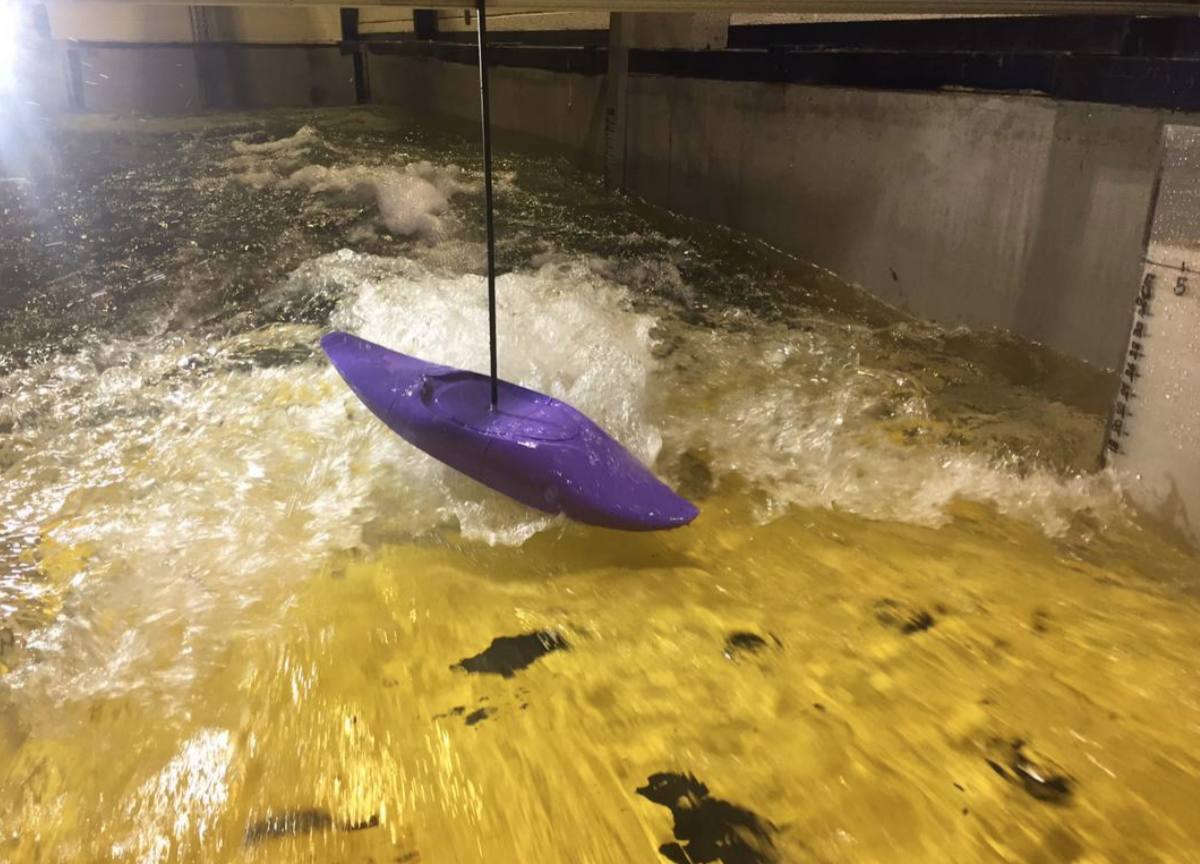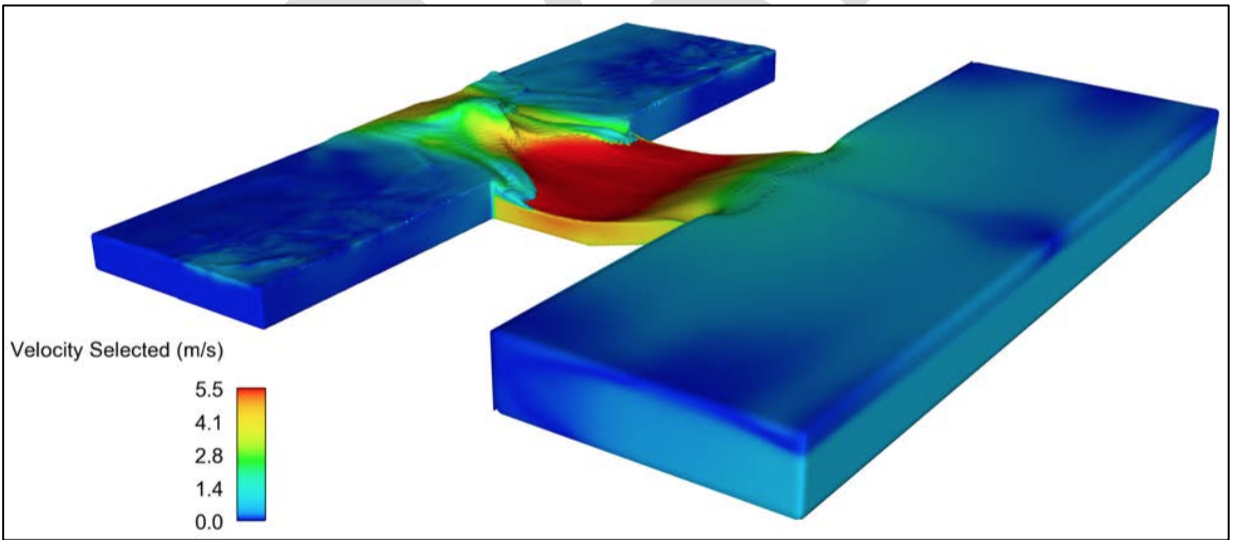 An adjustable wave would allow for surf and paddling activities on the same feature. Final details on the next project depend largely on Community Facilities Enhancement Program funding and government approvals.
Improvements are also needed on the Commercial Rafting access and these considerations are also included in the next project.
Recent History of the Kananaskis:
2020 - Parks made a massive investment in on-shore access and campground improvements. New individual camping, cook shelter, change room, boat racks, paved parking and more have much improved the whitewater park's user experience. Kananaskis/Barrier Improvements

2019 - ARSA did a rebuild of the Mountain Wave including the beautiful square rundle stone you see today. This work has resulted in a World Class surf wave where there was previously just a riffle on the river. The trail improvements, deck and stairs have been done in collaboration with Parks. Alberta River Surfing Association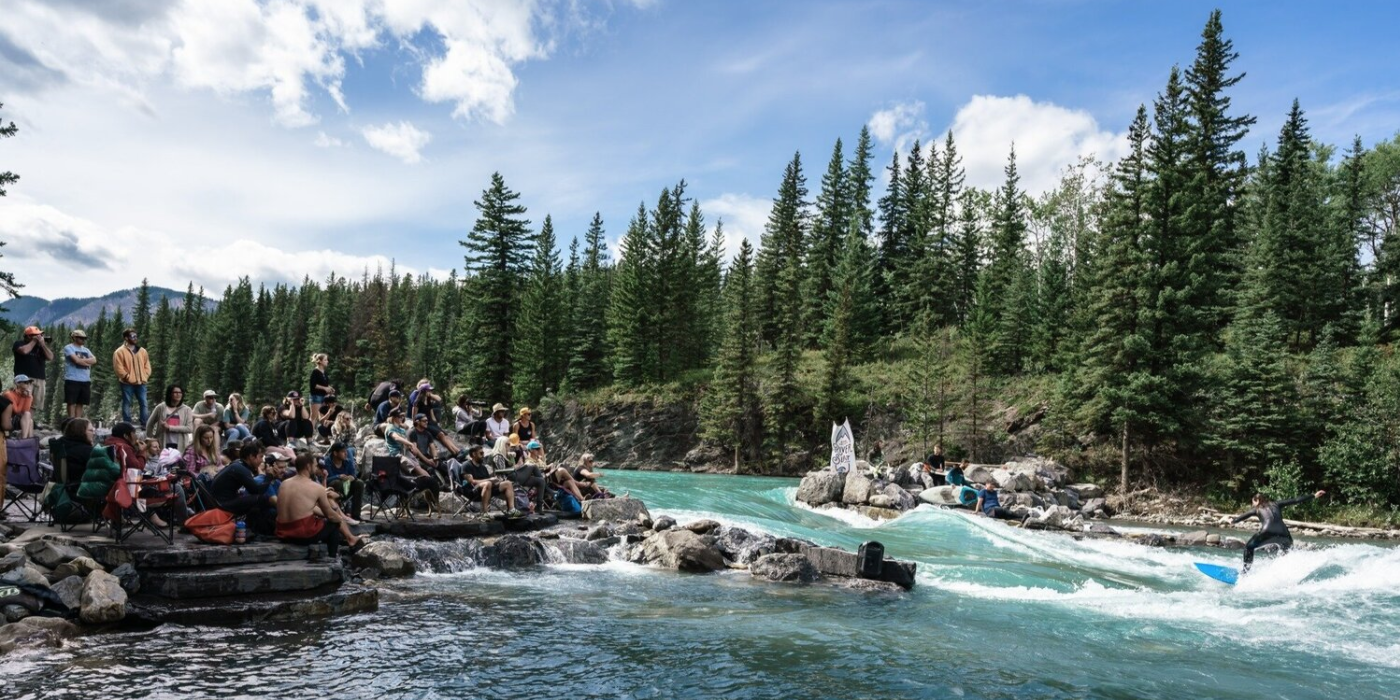 2018 - Lower Kananaskis River Development Plan (Parks) - In 2018 Parks put a 5 year moratorium on New features.
2015 / 2014 - Repairs to the full river were made to repair flood damage thanks to Disaster Recovery funding. Short access windows meant that operators had to push hard to get as much done as possible. The result is a wonderful natural river experience with lots of variety of quality features. ARSA also built version 1.0 of the Mountain Wave in 2014.
2013 - The June 2013 floods decimate the Kananaskis Whitewater Park. Most of the features were unrecognizable jumbles of rock and the entire slalom course was wiped out. Emergency repairs were carried out immediately following the flood and we were able to host the National Championships within weeks. Stampede's 'come hell or high water' slogan rang true on the Kananaskis.
2005 - Major reconstruction following flooding.
1995 
1984 - The Kananaskis Whitewater Park was born. AWA began construction on the 'race course' at Canoe Meadows in order to host National Slalom events. The clean eddy lines, good features, and ability to attain from the take-out to the put-in were all features of the first version. Coupled with the beautiful mountain river water, the Kananaskis became the gem that it is today. Less than an hour from the City of Calgary and an easy weekend trip for most of Alberta's population, it is truly a unique Tourism and Recreation asset.