The Winning Logo by Arthur Schmidt - 
"After studying design in Saarbrücken I am now working as a graphic designer at Continental AG. I live in Oehringen (Baden-Wuerttemberg, Germany) with my wife and my eight years old daughter. The idea to participate in such a competition was very challenging for me. I wanted to try my best in designing a logo for the Alberta Whitewater Association because I used to do rowing sports at school myself."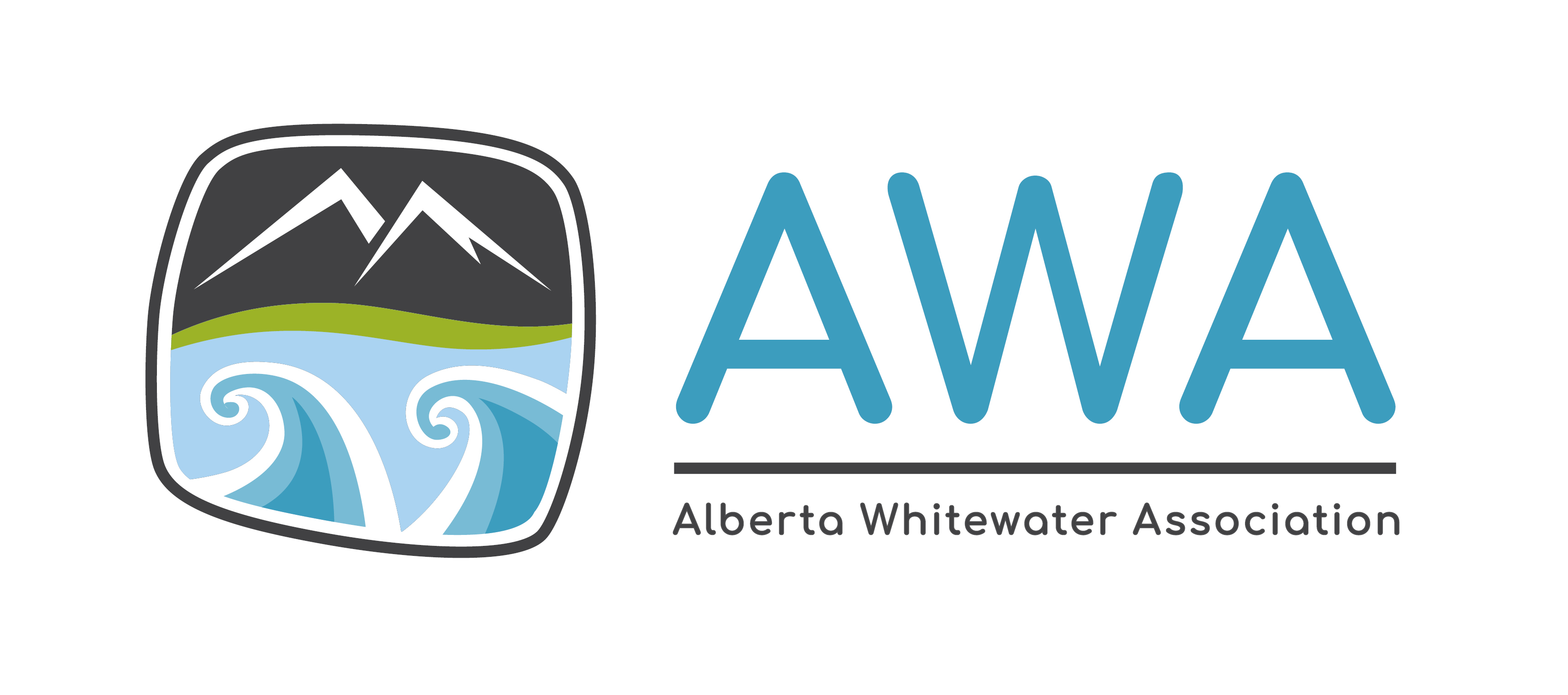 Thank you to everyone for over 80 logo submissions. Stickers will soon be available at events and ideas for swag are percolating. If you need a copy of the new logo, please reach out to the AWA office.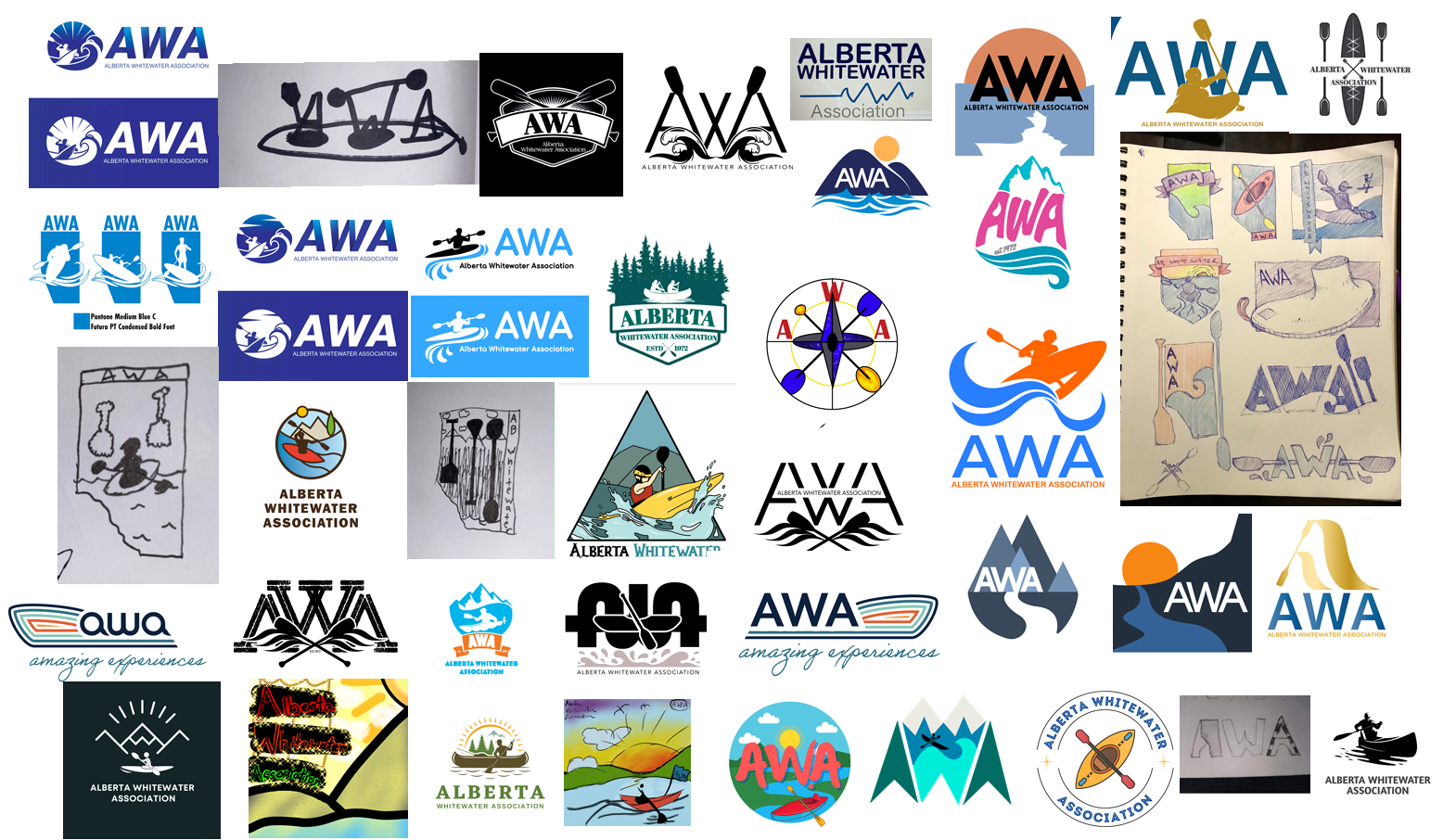 ---
The Alberta Whitewater Association was founded in 1972. Since then a couple of versions of our logo have been found, with the current one in the top left corner. It is now time for a redesign, with its announcement coinciding with our 2022-2027 Strategic Plan this fall. The new logo will be used on our digital assets, external relations, and future swag opportunities. 
Contest Overview
  You can help make something special and get rewarded for your efforts! We welcome professional and amateur ideas, and we can always professionalize your sketches. 
  Send ideas and logos to admin@albertawhitewater.ca
  Share your ideas with friends and family and encourage others to vote or submit their own ideas.
  Submissions will be open till October 8th, with voting (on Facebook) remaining open till October 15th.
  A panel of judges will review the submissions. Be sure to vote with 'Likes' to help influence the judges decisions. AWA Facebook
Why Participate?
  To support the community and win stuff!
  Each contributor will receive a free sticker of the final logo.
  The Winner will receive $750 and additional prize pack. The Runner-Up will also receive $250. One other submitter will be chosen at random for free 2022 Canoe Meadows camping or special clinic of their choosing.
Logo Tips
  Keep it simple
  Be Original
  Start with Black and White 
  It doesn't need to be made by a professional - get your kids involved!
  Matches up with our Vision and Mission (bottom) - 
  Submit as many designs as you'd like. We won't be identifying the designer of each logo as we go, but will announce the winner (if they want)
Requirements
  Must Say: Alberta Whitewater Association, AWA or Alberta Whitewater
Draft Vision - Exceptional Whitewater & Paddle Sports Experiences
Draft Mission - The Alberta Whitewater Association Connects, Develops and Advocates for whitewater and paddle sports across Alberta.
Please send all submissions to admin@albertawhitewater.ca by October 8th