The 2022 Canadian National Championships - July 30-August 7th, 2022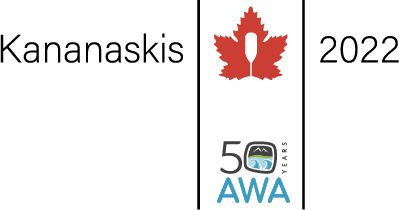 Canoe Polo Adult A/B & Youth Divisions - July 30/31 
Extreme Slalom - August 3 - Calgary
Downriver Sprint & Classic - August 4 - Kananaskis
Freestyle - August 5 - Kananaskis
Slalom Age Group & Open - August 6/7 - Kananaskis
*SUP - Demonstration Event - August 3 - Calgary
*Kids - Non-Nationals - August 5 - Kananaskis
* = no CKC license required - but AWA membership is required
Venues:
Canoe Meadows, Kananaskis River - Downriver, Freestyle, Slalom
Harvie Passage, Calgary - Extreme Slalom, SUP Slalom
Polo Lake (Seebe)
Step 1: Alberta Whitewater Association Membership or Waiver - All participants must sign an AWA Waiver or Acknowledgement of risk form (U18). 
Step 2: CKC License - Anyone competing in one of the five National Championships events must have a CKC competition license (Polo, Slalom, Downriver, Freestyle, Extreme Slalom). This includes Liability & Accident Insurance.
Step 3: Event Registration
  A) Multi-Event Registration - includes Food & T-shirt - $125 Early Bird/$150 Regular
  B) Single Event Form - If you are just registering for one event use this form 
Step 4: Camping Form - Canoe Meadows camping options - Individual/family, daily/weekly
Step 5: Polo Team Form - For Team Captains only - Team Name and Members